The Goblin is a MIDI mod for guitar, bass and other effects devices. With the Goblin it is possible to control effects devices via MIDI. It's the next evolutionary stage of the Imp.
Many larger pedals have multiple switches. E.g. delay pedals that have a bypass as well as a tap tempo switch. Or overdrives that have several separately switchable channels. In addition, useful functions are often assigned to external connections (usually marked with EXT, CTL, TRS, or EXP), which can be operated with a foot switch (e.g. Strymon Favorite switches) or expression pedals.
In order to bring all these functions into the MIDI universe, the Goblin has three freely assignable ports that can either control a conventional bypass switch, a tap tempo switch, two lines of an external switch a preset encoder (EHX POG2) and even expression inputs.
Features:
MIDI controllable bypass, tap tempo, TRS connection, preset encoder, or expression input
Controls up to three SPST switches (Goblin-SPST)
Replaces two 3PDT true bypass switches (Goblin-3PDT)
Controls expression input (Goblin-EXP)
Syncs tap tempo to MIDI clock
MIDI channel can be set using the switch
Compatible with all MIDI 1.0 compliant controllers
Effect monitoring for reliable status (on/off)
MIDI clock synchronous LFO waveforms (Goblin-EXP)
Reliable installation with stainless steel screws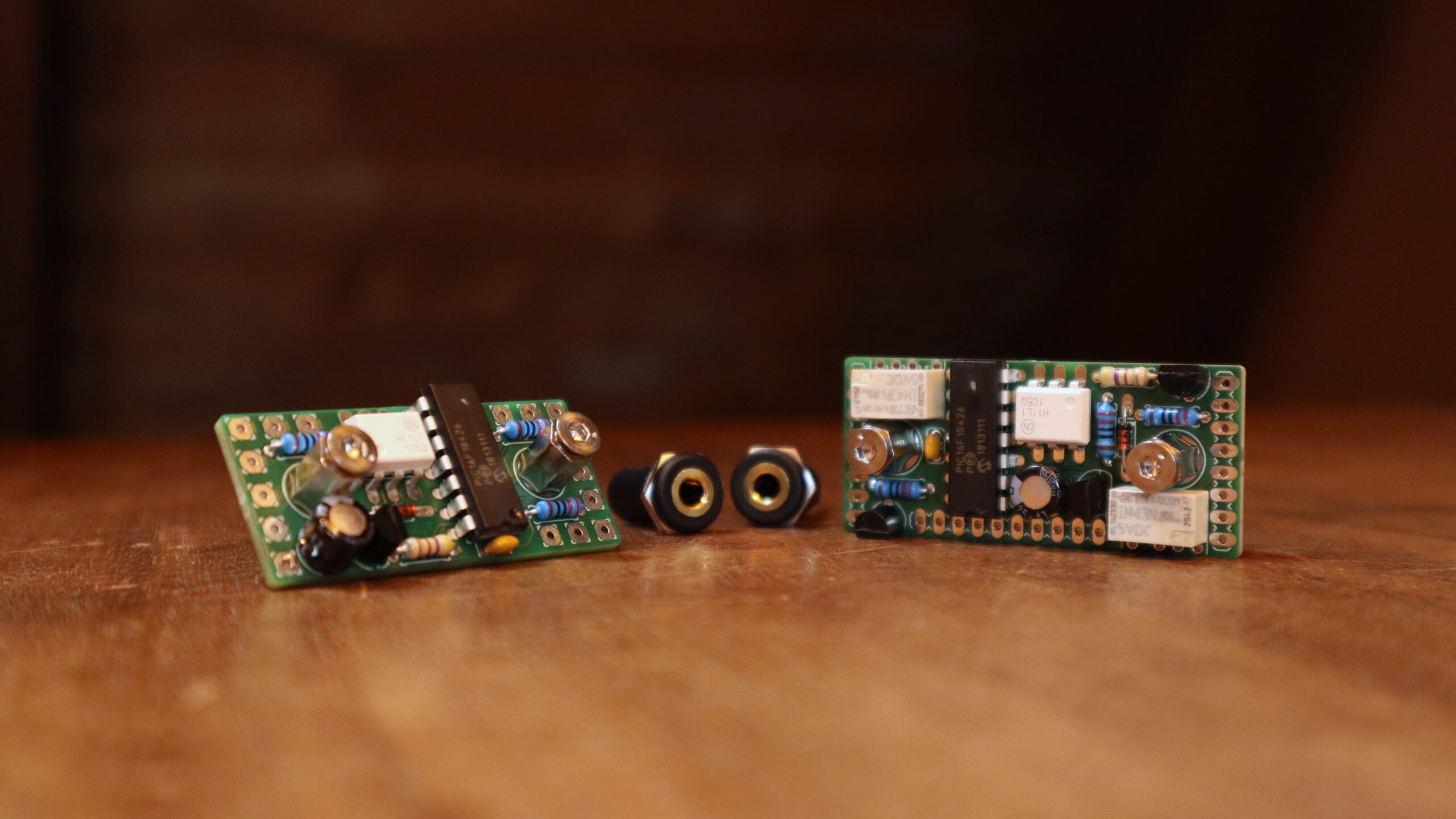 Variants
There are three variants, depending on the effects device to be modified
Goblin-SPST: For effects devices with up to three SPST- or, tap tempo switches, or connections for external switches.
Goblin-3PDT: For effect devices that have one or more 3PDT switches and optionally an additional SPST switch or external switch connection.
Goblin-EXP: Like the Goblin-SPST but with an additional potentiometer for expression inputs.
Goblin-SPST
The SPST variant uses existing SPST soft switches and their control electronics (which can be e.g. a microcontroller and relay) and takes over the control, triggered by the foot switch, or MIDI. It does not matter whether the switches are independent of one another or what function they perform.

The original switches are retained during installation. The Goblin is installed between the switches and the effects device. Effects devices with SPST switches and relay switching often do not remember the switching status after powering down (e.g. Earthquaker Devices). The Goblin also fixes this problem and remembers the switching status after turning off.
Following the example of the Garbage Collector the Goblin can control external switch connections (e.g. Strymon Favorite Switch, external Tap Tempo etc.).

The Goblin can control two lines of such an external switch connection at each port. These lines then can be switched, pulsed and also synchronized with MIDI clock, or used normally from the outside.
Goblin-3PDT
The 3PDT variant of the Goblin has up to two relays as a replacement for true bypass 3PDT switches. In addition, either a tap-tempo switch or an external switch input can be controlled.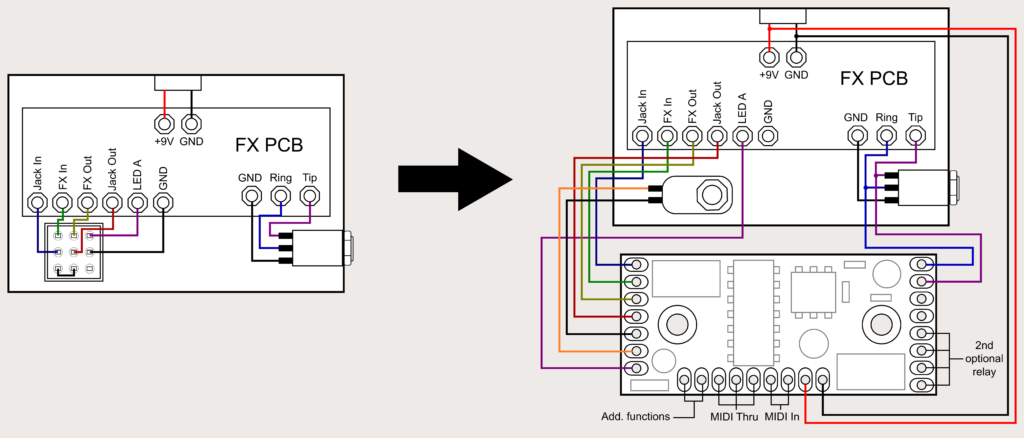 During installation, the original 3PDT switches are removed and replaced with SPST soft switches. The socket for external effects can still be used normally, or it can be switched from inside via MIDI.
The Goblin-3PDT is either available as dual or as single relay version. The single relay version can control even more external switches or SPST switches like the Goblin-SPST.
A special feature of the Goblin-3PDT is that its cable connections are laid out in a 2.54mm grid. This way, neat wiring with flat ribbon cables is possible. It is also possible to attach the Goblin-3PDT to other electronics using pin header connectors. Effects device manufacturers in small series can easily integrate relay bypass and MIDI into their effects.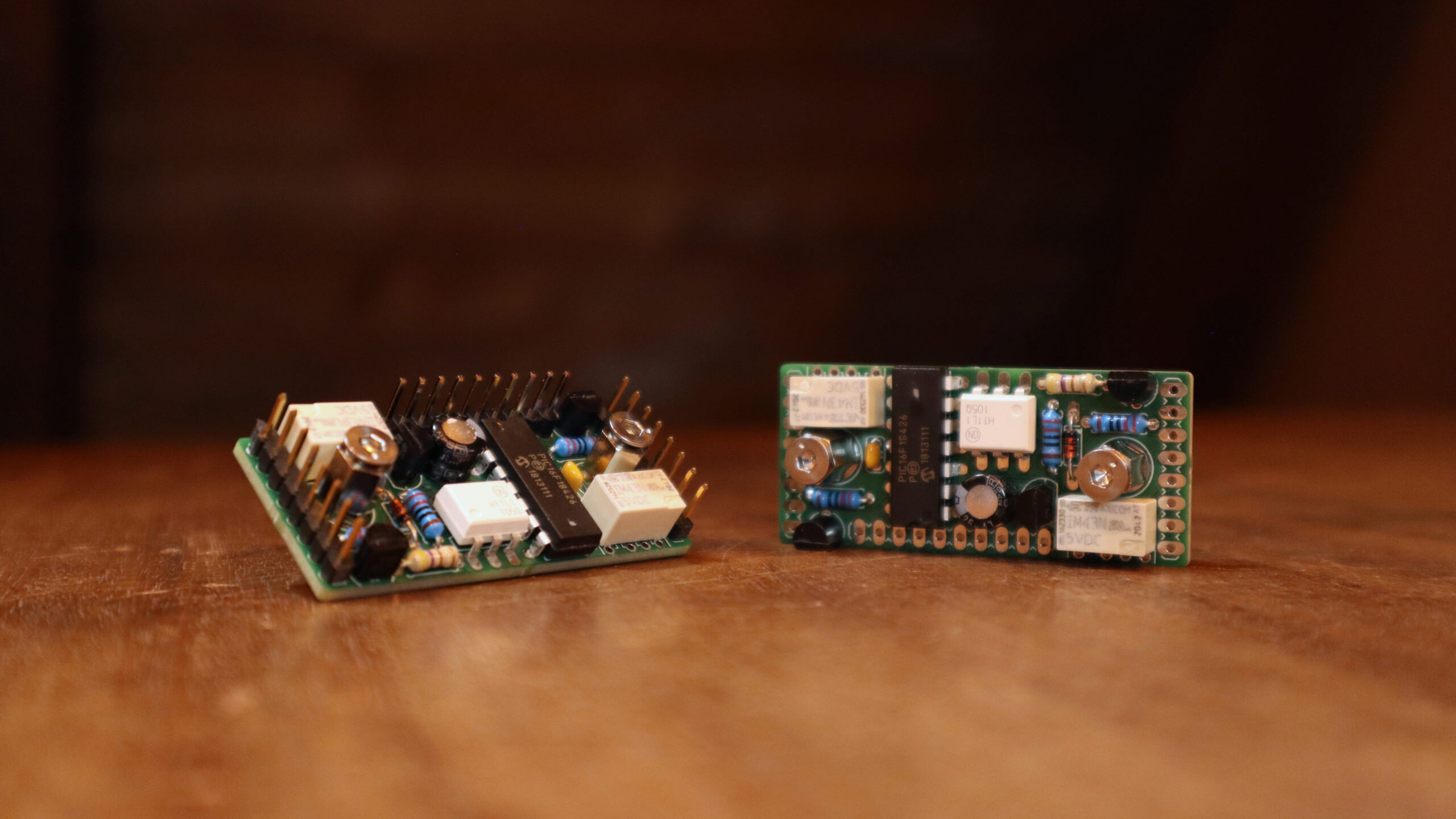 Goblin-EXP
The Goblin-EXP has the same features as the Goblin-SPST, but with an additional digital potentiometer to emulate an expression pedal.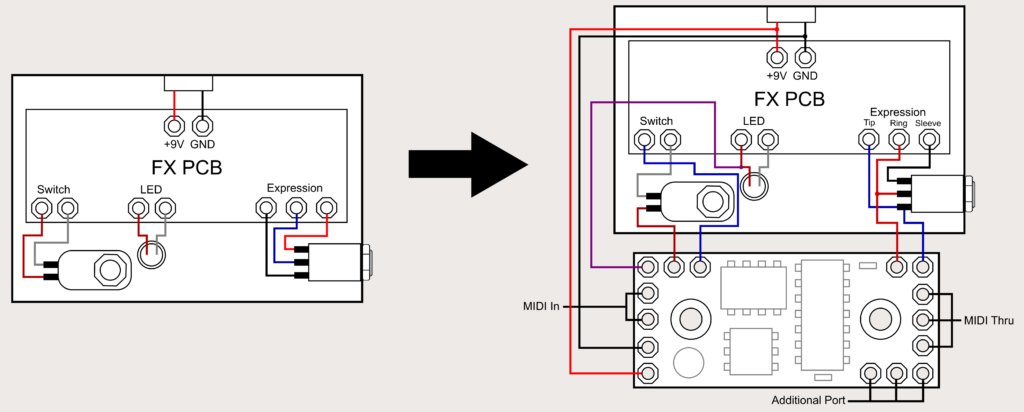 Similar to the wiring of external switch connections, the signals are tapped at the socket. The Goblin-EXP works with nearly all expression inputs, but is limited to +5V, which is the unofficial standard for expression inputs.
LFO Waveforms
Like the Garbage Collector the Goblin-EXP has an internal, MIDI clock synchronous, LFO engine with three different waveforms to drive the Expression function. Choose between sine wave, square wave or sawtooth forward and backward. The speed of the waveforms depends on MIDI clock, with one pass being either whole, half, quarter, eighth, or sixteenth notes. The waveforms can be further altered in starting point, amplitude and position.

Installation
Screws
Using two screw holes with screws and spacers available separately in the shop, the Goblin can be mounted on the base plate. With an installation height of only around 15 mm sometimes the Goblin fits under the switch.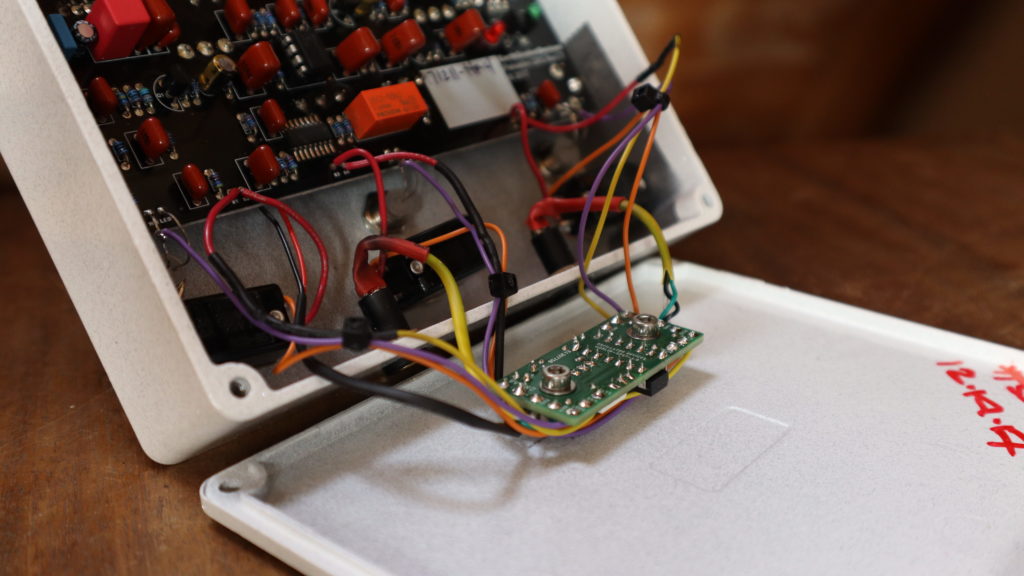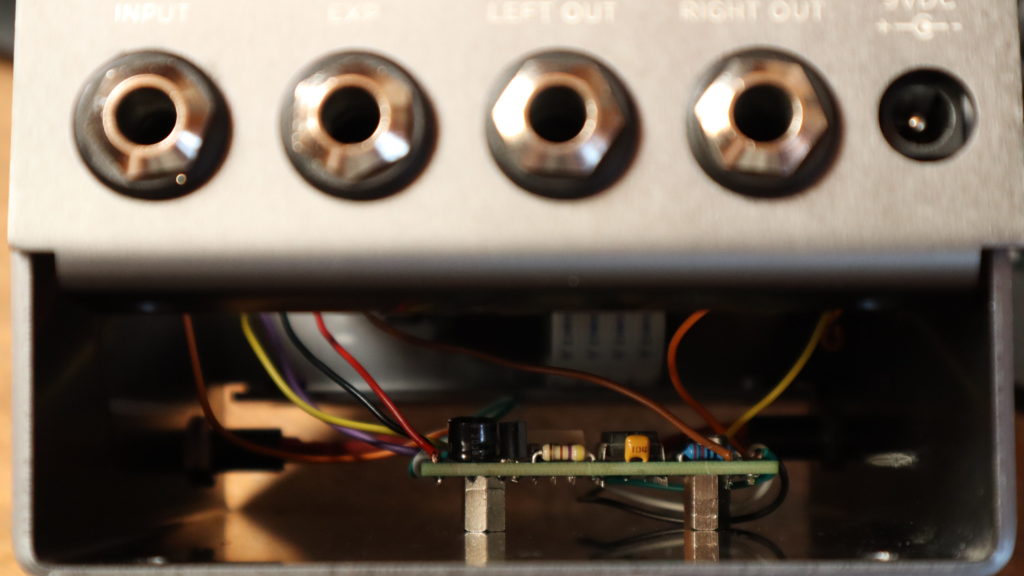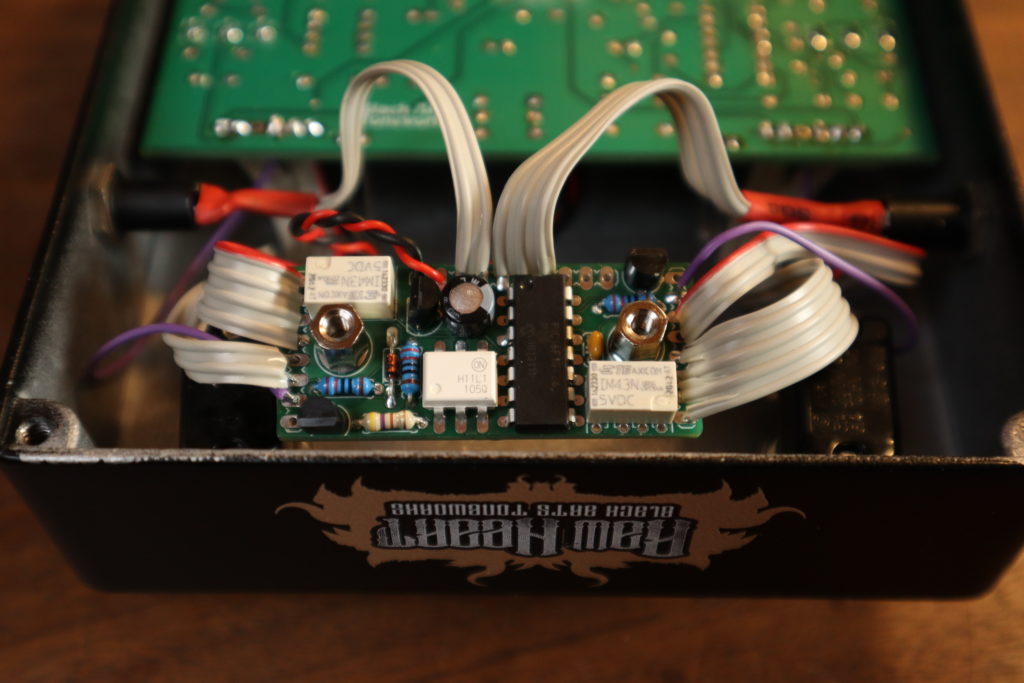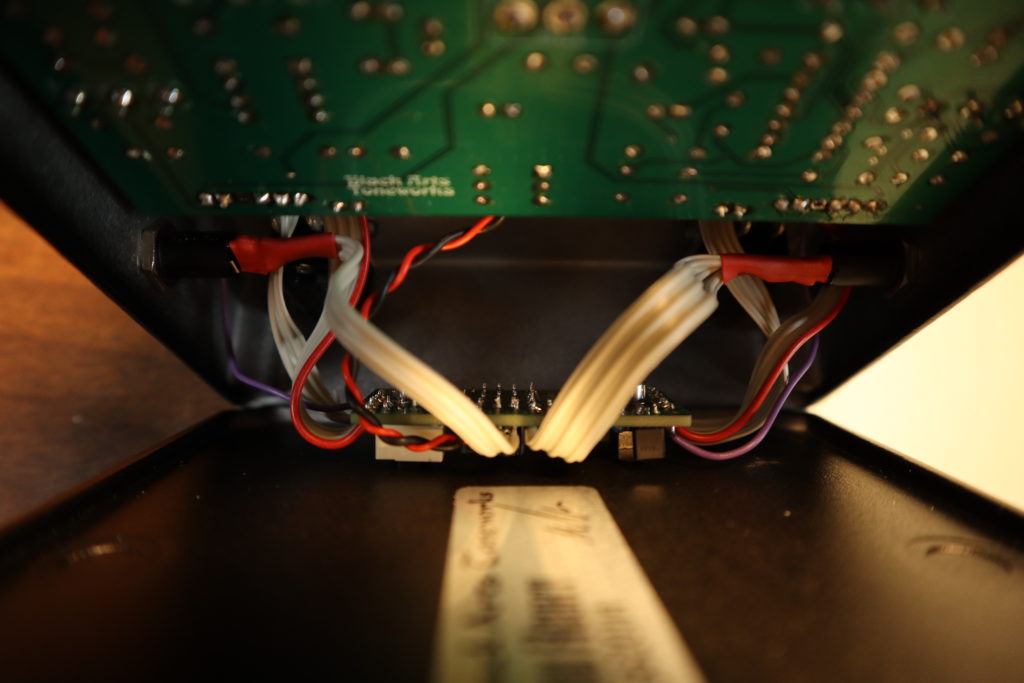 Switches
Additional SPST switches are required for the Goblin-3PDT. These have to be Normally Open and can of course also be ordered in the shop.
Mounting Brackets
The Goblin-SPST for the Universal Audio Astra, Starlight and Golden includes a 3D printed PETG mounting bracket. The Goblin is attached with screws and the bracket is attached to the enclosure with the foot switches. No need for drilling.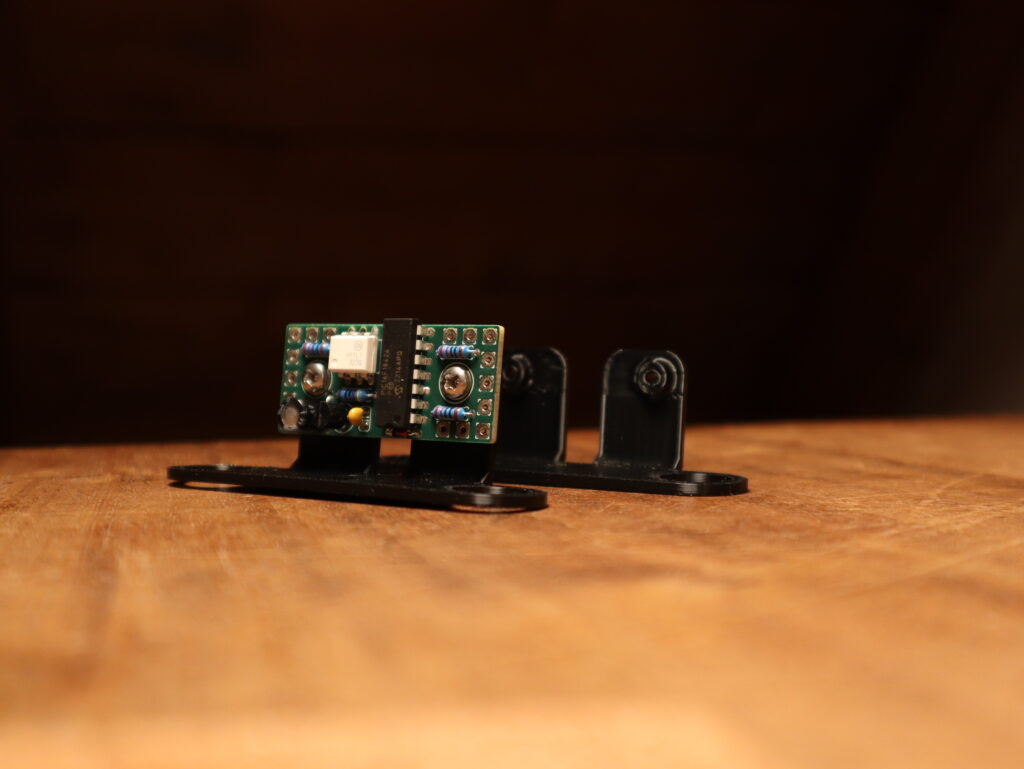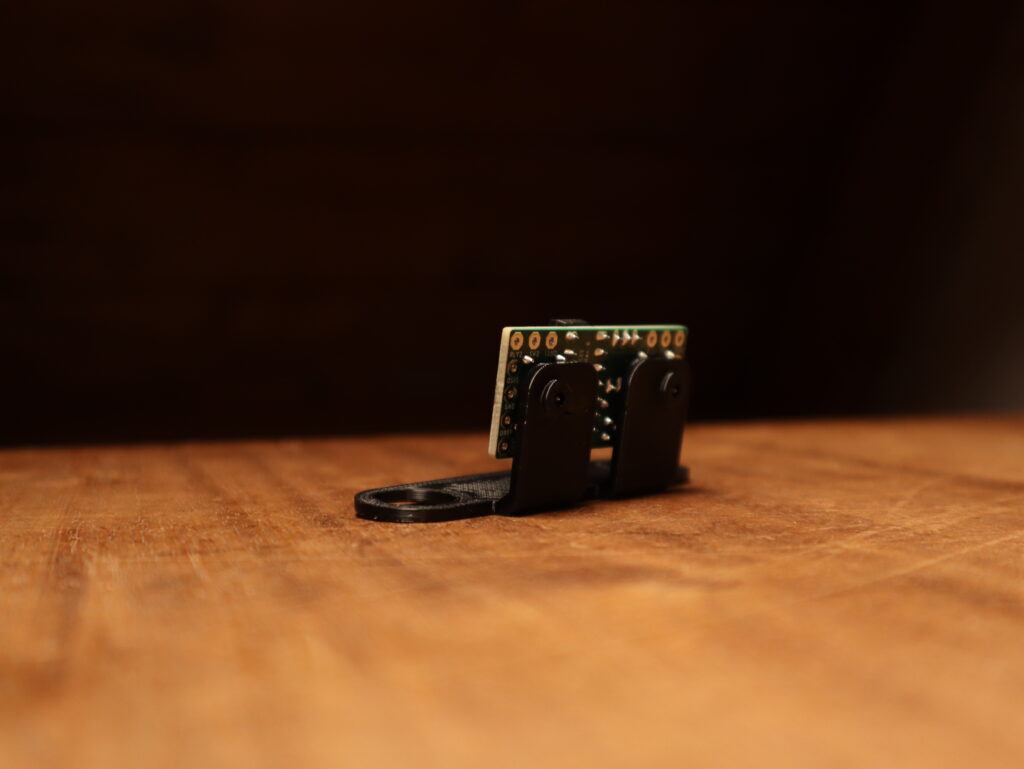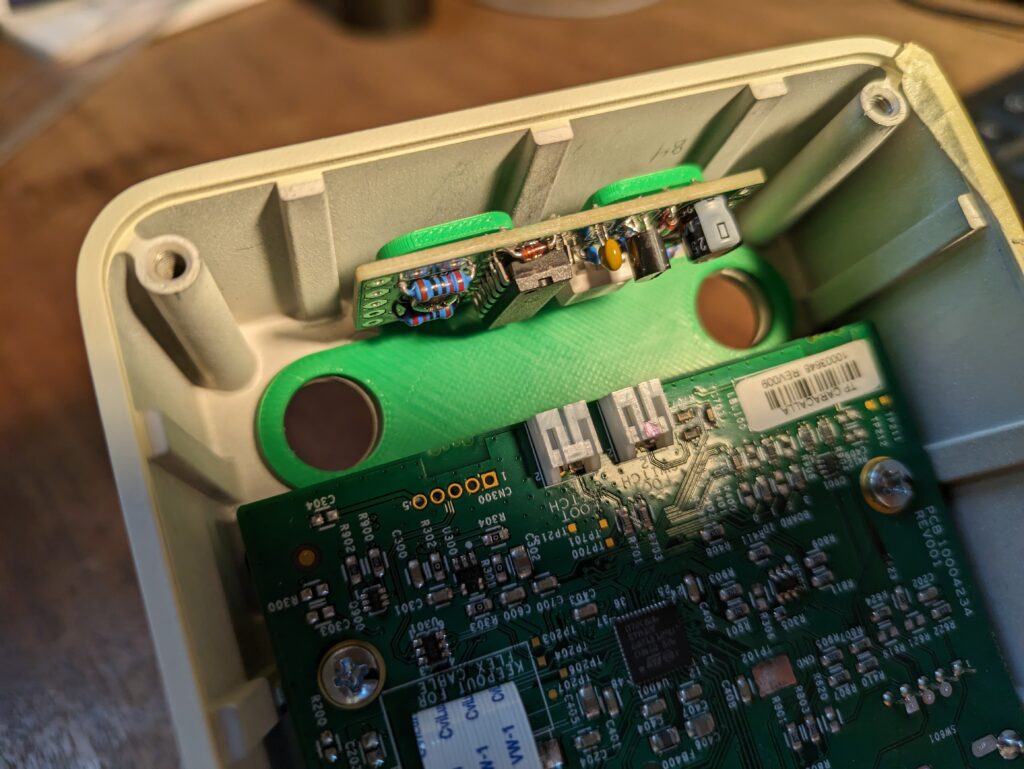 Special Versions for Popular Pedals
There are pre-configured Goblins available for purchase for some popular pedals, some with special mounting brackets or configurations. For all of these are particular installation guides available.
Media
Goblin-SPST in a Earthquaker Devices Palisades
Goblin-3PDT in a Electro Harmonix POG2
Goblin-EXP in a EHX Pitch Fork
Goblin-SPST in a Universal Audio Astra
Goblin-SPST in a Strymon El Capistan
Goblin-SPST in a UAFX Starlight (regular Goblin-SPST prior to the special UAFX software)
---
Instructions
Besides the user guides in the table below, there is a extensive documentation on how to install the Goblin-SPST in a Strymon El Capistan and how to install the Goblin-EXP in a EHX Pitch Fork. These are also good guidelines for installing the Goblin in any other pedal and has some hands on examples for the configuration. Also there is an addition to the installation manual that explains in depth the roles, measurements and the configuration.
| Document | Version | Download |
| --- | --- | --- |
| Quick Reference | All Goblin versions | PDF |
| User Guide | Goblin-EXP – 1.0.3/1.0.4 | PDF |
| User Guide | Goblin-SPST – 1.0.3/1.0.4 | PDF |
| User Guide | Goblin-3PDT – 1.1.3/1.1.4 | PDF |
| Addition | Goblin-SPST in UAFX Astra/Golden/Starlight | PDF |
| Addition | Goblin-3PDT in EHX POG2 | PDF |
| Addition | Goblin-EXP in EHX Pitch Fork | Website | PDF |
| Spreadsheet | Configuration Helper | XLSX |